LIMITED-TIME CASE STUDY
The Super Simple 4-Step Funnel that Takes Prospects From 'Click' to Client in Less Than 48 Hours
(even if your price is $3,000 - $10,000 or more!)
Why complicated funnels and sales processes are a complete waste of time...and the simple process we use to enroll 5-figure clients like clockwork...
How we've earned $10 or more for every $1 that we spent on Facebook advertising for 4 years straight.
Why premium pricing is the secret to getting even better results for your clients than you are now...
How this one simple funnel generated $71 Million ...and allows our best clients to go from total unknowns to 6-7 figures in record time...
Why launches, branding, blogging, endless content marketing, and grinding out endless videos are the WORST way to attract new clients...and what you can do to create immediate momentum today...
AND... how to do ALL of this while fulfilling your mission, getting stunning outcomes for your clients, and making the impact you were born to make!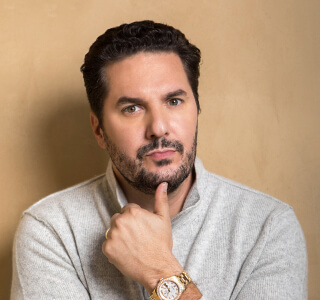 Russ Ruffino
Russ Ruffino is the founder & CEO of Clients on Demand. He's helped coaches & thought-leaders all over the world grow their businesses to 6 and 7-figures per month, while serving the world with total authenticity.
Reserve Your 24 Hour Pass!
Act Fast - You Don't Want To Miss This!
{{ hours | two_digits }}
Hours
{{ minutes | two_digits }}
Minutes
{{ seconds | two_digits }}
Seconds